PLATFORM FOR META-ARTISTIC ESSAYS AND POLITICAL FICTION
IN THE ECOSYSTEM OF SALT FLATS + VOLCANIC PUNA OF THE TROPIC OF CAPRICORN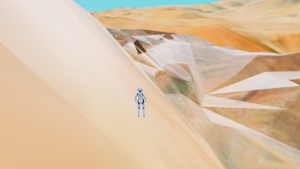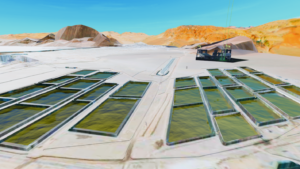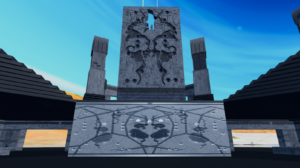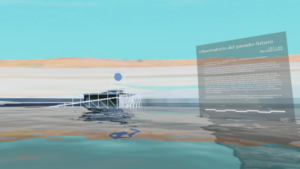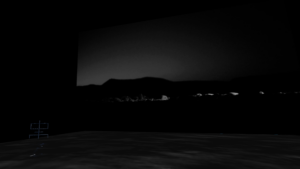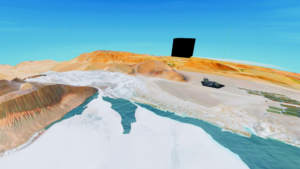 Devouring the Thunder – Launch
On May 4th, at the CASo Buenos Aires, we launched the meta-exhibition "Devouring the Thunder." Artists Faktor (AR), Elisa Blamaceda (CL), and Celeste Rojas Mugica (CL) intervene in specific locations of the Metaverse-Dead Man's Salt Flat with the curation by Merlina Rañi.
To visit our first meta-expo, click here. [We are in the beta stage; desktop computer resources are recommended for optimal performance.]
To visit the page about "Devouring the Thunder," click here.
To listen to our inaugural talk at CASo, click here.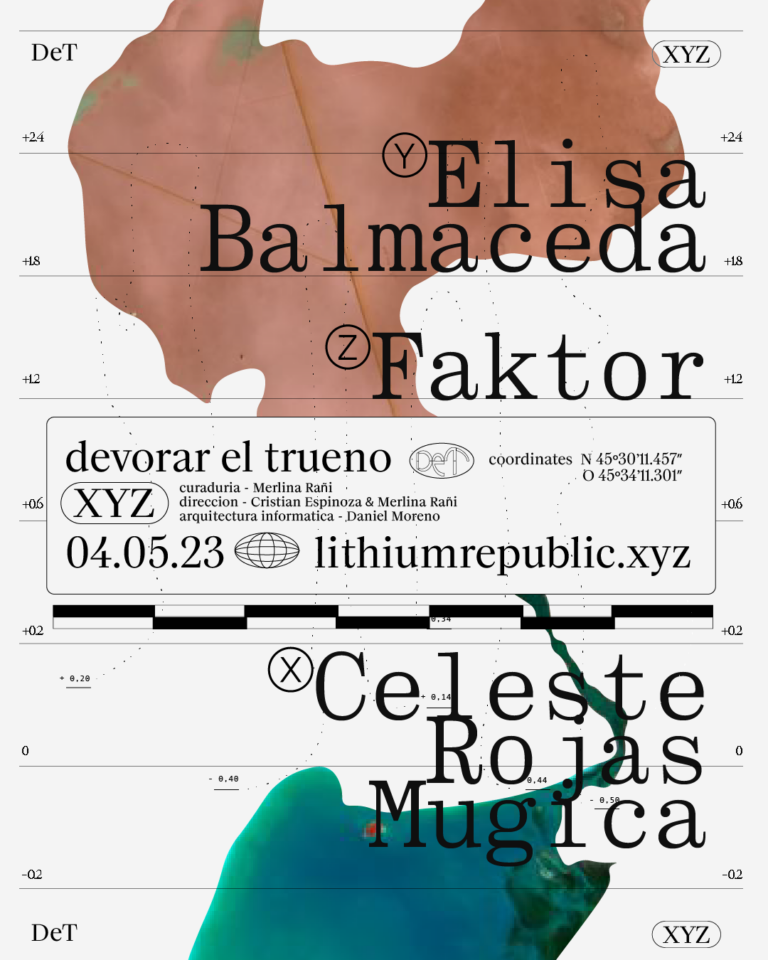 LAM+W3 is the workshop where various scenarios and narrative developments are tested to conceptualize the Republic of Lithium. Currently, we are staging the beta version of the DEAD MAN'S SALT FLAT, the southeastern vertex of the Lithium triangle where the first meta-exhibition "Devour the Thunder" resides.
LAM+W3 is developing platform-regions following the ROADMAP for constructing the Republic of Lithium. On the LAM+W3 website, you can explore our current projects at different stages of development. Visit LAM+W3 here.
REGIONS/SCENARIOS OF LITHIUM REPUBLIC - LR.XYZ
> SALAR DE UYUNI
> EXPANSIONS
AIRDROP TOKEN LITI
LITI is a governance token of LRxyz, with no commercial value, and we distribute it within our community to participate in various DAOs that will enable voting and content proposals in the metaverse and role-playing games, subject to consensus. Additionally, it allows for the acquisition of experimental NFTs that are currently in the development process.
LITI exists on the SOLANA network within WEB3, and its purpose is purely experimental and educational. Claim a supply of LITI by clicking here